How to create a mailbox
You can create your own email account in the Email Accounts section in the control panel.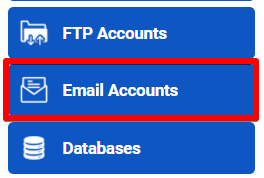 In this section you can create and configure new email accounts, each of which is created for the domains you have added in the Domains section.

To create an email account, click Add.

In this popup window enter your username (this will be a first part of your new email address) and choose a domain you want to create an email account for.
If you enable a Catch-all function, you will be receiving emails that have been sent to non existant email accounts in this domain (for example, if a sender has made a typo in the first part of your email address, you still will receive his email).
Enter your password making sure it is strong enough, then click
Add
.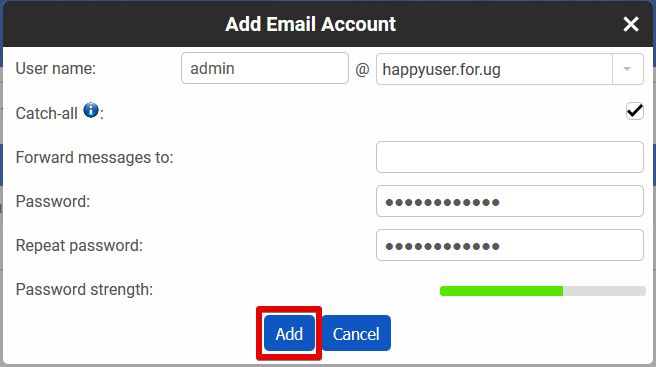 If you have a Free account and you are using php mail() function, you need to add the email address you have created in the control panel to the header From in your script.
If you set up email forwarding to another email account, you are not able to use your email account in a usual way: if functions only as an alias for the email address you set forwarding to. You can not login and you can not send emails from that mailbox while you have forwarding enabled.